Enjoying a dinner out at some fancy restaurant is a great way to have some nice time with your best friends, or your family and a chance to escape from the troubles of preparing the meal and cleaning. But sometimes, depending on the your financial situation going out to the restaurant could be a big luxury which may not be affordable. So here are a few tips that you might find useful in order to reduce your costs.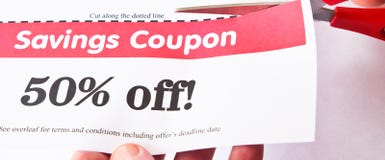 Use The Restaurant Coupons
There are many daily deals sites that can be your obvious source for dining offers and discounts. In fact, the offers from many deal sites connected with restaurant dining offers compose the majority of the offers. They contain a good offers for about 40-50% off.
But there are some bad sides regarding this way of saving. There could be some rules for using vouchers like these or coupons for specific occasions during the weekends, or maybe you are not the type of person that is relaxed operating with coupons to dine out. Also, using the daily deal coupons sometimes can cause you to spend more money than you might have planned, for example for drinks or similar things. But don't worry, there are always other methods to avoid wasting your money.
Make a smart choice when you order
Restaurant portions could be very big. And this can be harmful for your wallet or the waistline. So you should think about splitting your portions or appetizer with your friend, or partner. Also consider to split your portion and preserve one half for the tomorrow's meal. If you have difficulty with limiting yourself, ask for a take out containers, even before you start with the diner, and pack the half of the meal in advance.
Drink Water
When we are talking about drinks, probably this is the best way where the restaurants are making the most of their money. Sometimes absolutely nothing goes better with a dinner than a glass of some good wine, but leaving out the drink can easily be the way for you to save some extra money when you are dining out. As you know the alcohol drinks are definitely higher priced so if you don't want to drink water ask for soda drinks.
Skip the Dessert
We all know that the dessert is often the greatest parts of the dinner. And it's silly to deny the fact, since we all love a great dessert at the end of our meal. Still consider just how much it will cost you to have a dessert at the restaurant. Ask yourself, is it worth to spend 5-10 dollars or even more on a small piece of cake or a pie? Splitting can obviously help here so you can try it when you are out with your partner, but still the fact that you are throwing a lot of money for a small piece will remain.
Instead, make a good plan for having a dessert outside of the restaurant. Try it with buying an ice cream on your way home, or plan in advance and choose something from the local bakeshop before going out to dinner and taste it when you return home.